GUYS IF YOU SEARCH UP "KOTLC 8.5", GO TO IMAGES AND SCROLL A LITTLE, YOU'LL FIND MY BLOG POST ON "EVERYTHING ABOUT KOTLC 8.5"! EEEE!
*anyway*
Hey guys! I promised in some post that I've obviously forgotten that I'd do a review of Unlocked at the end of the month, and here it is!
Firstly though I'd like to mention that there's only a couple days left to submit your entry for the New Year Writing Contest (I mean I have enough but more can't hurt 😉 ).
Second, I'm gonna do a "comment of the week" thing, so every Sunday I'll choose one comment to "feature" at the start of my post! Or should I do it in a separate post? Tell me in the comments! Oh, and I'll be choosing a comment from that week's comments, and no further back (or in the future but that's more self-explanatory). I had actually tried this back in June of 2020, but that was when I had like 10 followers, sooo not many comments 🙈
Anyway, sorry if this isn't the best review for KOTLC new-comers; it's more for those who've read the rest of the series. And with all that said, lets get into the review!
*spoiler free*

Stuff to know (like age ratings and stuff):
Age rating: The KOTLC series is rated as ages "8-12", but eh, older kids (uh, I guess teens then) will still love it (not even gonna THINK about adding in a "probably" in there).
Genre: Fantasy 🤩
Published: I can't remember because I get the book late because I live across the world cry
17th November 2020
Previous book: Legacy
Book ahead: Book 9 (we don't know the name yet *sob*)

I'm probably forgetting something, but we'll see.

What it's about:
Okay, so the KOTLC series is a whole thing to review on it's own, so here's a link to one: KOTLC Book Review. Today, I'm just telling you about the 8.5th (do I still add a "th" at the end? Confusing..) book 🙂 Anyway, here's my little "telling you about the book section":
Unlocked was a series guide, with around 200 pages of a novella at the very end. The series guide included the "registry files", things about the different foods, plants, traditions, etc., of the Lost Cities. The novella had the usual KOTLC plot continued, although it switched between Keefe and Sophie's perspectives.

My thoughts:
Okay, so, if you didn't know already, I'm like this about KOTLC: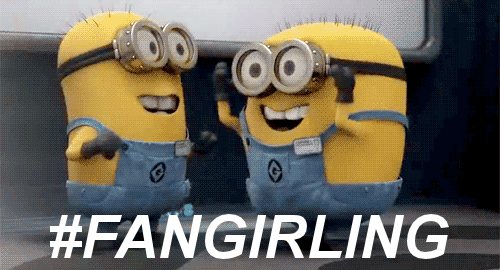 And like all of the KOTLC books, I LOVED Unlocked. However, while certain parts of the series guide were funny and interesting (like the actual story parts always are), like Keefe's detention record, Sophie's medical notes thing, and other parts where you found the actual character talking, a lot of it was pretty boring. I skipped over parts like some of characters' profiles, parts where Shannon wrote about the different foods, etc. I feel like the series guide, while, again, some parts were fun and entertaining, it wasn't really necessary. Maybe she could've made a separate book for this; it wouldn't even have to be at the end of series. Just a separate book from the series. Like, you know with The Land of Stories Chris Colfer made a separate series guide? Like that.
That's my only complaint, though. I LOVED the art (especially the ones that Keefe made; his comments helped were AWESOME AHHHH; I actually went back a week later to read that part again), especially since we got to see creatures we only ever imagined, like the goblins, dwarves, ogres, etc. AND certain scenes *cough cough* sokeefe *cough cough* that we love! Also a few that we don't but we don't talk about those 😉
Oh, and I've only talked about the series guide so far. The novella? The humor, wit, and KEEFE FINALLY WAKING UP were too good.
And honestly? While I would've LOVED more actual story time, the short novella helped us fans (or, the better term: SUPER-AMAZING-KOTLC-FANS-WHO-LOVE-THE-SERIES-SO-MUCH-AND-ARE-WAY-BETTER-THAN-YOU-HUMANS-COUGH-COUGH. I think I'm spending too much time with Keefe 🙈) CRY HARDER. What did you think I was gonna say? "laugh"?
Oh yeah, one more complaint:
WHY MUST SHANNON TREAT US LIKE THIS? WHY? WHY THE HORRIBLE CLIFF-HANGERS THAT MAKE ME CRY? WHY CAN'T YOU JUST SHOW SOPHIE'S REACTION TO *THE LETTER* (sorry if you think it's a spoiler; it really isn't tho) DHEWFHUIEWRHFIERHGOHREUGTOERGOHR

*eh-hem*
Time up for my thoughts 😳
My rating outta 10:
⭐⭐⭐⭐⭐⭐⭐⭐⭐⭐⭐⭐⭐⭐⭐⭐⭐⭐⭐⭐⭐⭐⭐⭐⭐⭐⭐⭐⭐⭐⭐⭐⭐⭐⭐⭐⭐⭐⭐⭐⭐⭐⭐⭐⭐⭐⭐⭐⭐⭐⭐⭐⭐⭐⭐⭐⭐⭐⭐⭐⭐⭐⭐⭐⭐⭐⭐⭐⭐⭐⭐⭐⭐⭐⭐⭐⭐⭐⭐⭐⭐⭐⭐⭐⭐⭐⭐⭐⭐⭐⭐⭐⭐⭐⭐⭐⭐⭐⭐⭐⭐⭐⭐⭐⭐⭐⭐⭐⭐⭐⭐⭐⭐⭐⭐⭐⭐⭐⭐⭐⭐⭐⭐⭐⭐⭐⭐⭐
Yeah… Times a hundred actually
Uh-huh.
So, anyway guys, I hope you enjoyed the post! Sorry for the sorta abrupt transition there.

Dyu guys know how hard it was to not just scream the entire post? VERY. Like, VEEERY.
Oh yeah! I'm using a different method for book-reviewing than usual; what dyu think? Better? Worse? Do tell me : )
Have you read KOTLC? Dyu make KOTLC posts?
Too many comment prompts; sorry😆
If any of ya'll are a KOTLC fan, do scream with me in the comments; it'll make me feel a little better till book 9. Not really. But still. And if you're not a KOTLC fan? Scream anyway; AND MAKE SURE YOU READ THE BOOKS 😡
~ray out~