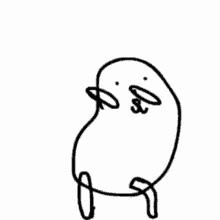 HEY people, elves, demigods, witches, wizards, crows, and all!!!!!!!!!!!! hope you're doin' well. 🌻
You probably got the idea of what this is about already due to that, eh-hem, interesting and overly long title. But in case you… forgot (somehow?), this is about my fifth blogiversary! 0_0
I'm extremely unprepared and have nothing special to offer you guys right now (apart from me myself), mostly because I being an idiot (who's surprised?) forgot to write down my blogiversary date. Haha. Yay. 🎉
Anyway. I'll do a proper celebration an al', the full shebang. Just not today. Probably December 5th. Or 4th. Or someday.
BUT.
I am doing that 'dedicating songs to you guys' thing that peeps were doing a few months ago. Basically, just comment whatever you want, and I'll dedicate a song to you in a post I'll be doing soon. You should be honoured that such a grand person as I is making this effort!
Oh, and one last thing: please don't write congrats or anything. I know, I know, I keep making these comment requests, like 'don't wish me happy birthday,' and stuff. But I don't like those. C'mon, write something nice and meaningful and all, or just don't write at all. I won't be offended.
So, have a great rest of your day everyone! 👋