Hey people, elves, demigods, wizards, witches, and all! Hope you're doin' well. 🌻
Ahh, today we have the week two photography challenge entries.. and the very last prompt. 😩 If you missed last week's post, check it out here. And now, let's gooooo! 🍃
I got six/eleven entries – not bad at all! Click on the photos to be taken to their blog.
Wow, that cat's eyes are huge. :0 It's a beautifully captured photo, Vanya! I love the lighting.
Is that your dog, Heidi? He or she is BEAUTIFUL! 😍 (I usually hate using this emoji but since there isn't really an alternative.. so be it.)
Aww, Shreshta, your stuffie is so cute!! I also have a couple elephants. 🙃
Nessa, I LOVE horses, and these two are so cool! Love the photo.
More horses! AHHH! Y'know, I think I have a figurine similar to that white one over there.
Finally, we have Zoe's dog! He looks like he's thinking about life's meaning. Or maybe he's just grumpy. Either way, he is cute as heck. 😂
I'm sure you've all been on the balls of your feet, anxious to find the next (and last) prompt. *laugh* don't be so impatient. It's….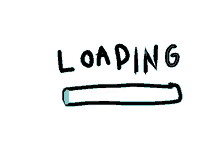 Food! I was at a, uh, little bit of a loss about the next prompt. But Nessa totally saved me! Thanks, girl. 😂
In case you were wondering, food is that thing you eat. Or at least, I hope you eat. And no, not dirt. The actual… food stuff. (see, live proof of why I'm bad at explaining things)
Err, these photography posts seem to make me even more insane than I already was. Hence I'm ending it here. Good luck with the prompt everyone!